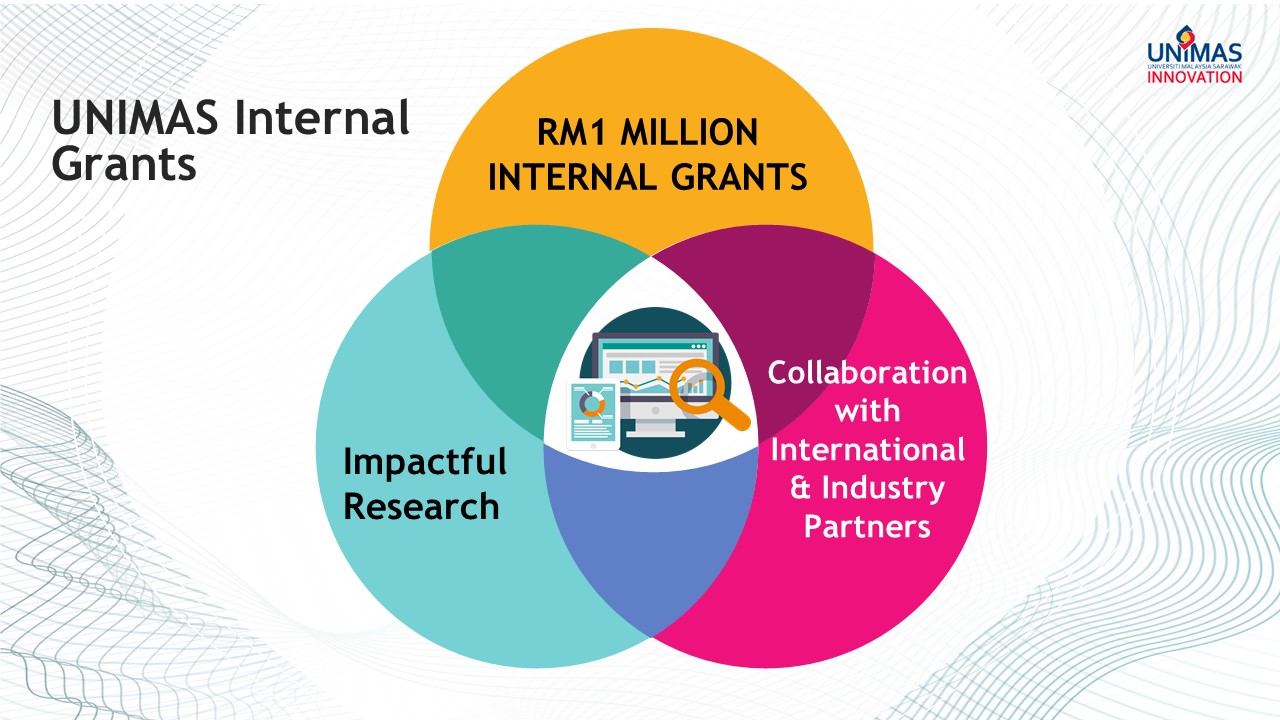 INTERNAL FUNDS
Internal grants are short term research grants (ranging from 1 to 3 years) funded from internal UNIMAS resources. The purpose of these funds are to encourage generation of theory, concept and early idea which can be the platform towards new discovery and innovation. All UNIMAs internal grants can be applied through the iRIS system.
GENERAL GUIDELINES FOR UNIMAS INTERNAL GRANTS >>
List of UNIMAS Internal Funds
UNIMAS Publication Support Fee Fund
Impact Research Grant Scheme (IMPACT)
GRANT TYPE
Impact Research Grant Scheme (IMPACT)
MAX FUNDING FOR NON S&T
RM 100,000.00


ELIGIBILTY & CRITERIA

Open to all permanent/ contract researchers at UNIMAS
Impact Research Grants are to fund projects which will result in publication of manuscripts in WOS journals
The emphasis will be on impact research which will lead to the generation of new knowledge rather than the development of new products or patents.
Priorities : Researchers with proven track record
DURATION OF RESEARCH
24 months
RESEARCH OUTPUTTwo (2)
publications in WOS indexed journals
Pilot Research Grant Scheme (PILOT)
Post Graduate Research Grant Scheme (GRADUATES)
Smart Partnership Grant Scheme (PARTNERS)
Matching Research Grant Scheme (MATCHING)
Venture Seed Fund (VENTURE)
Market Entry Grant Scheme (MARKET)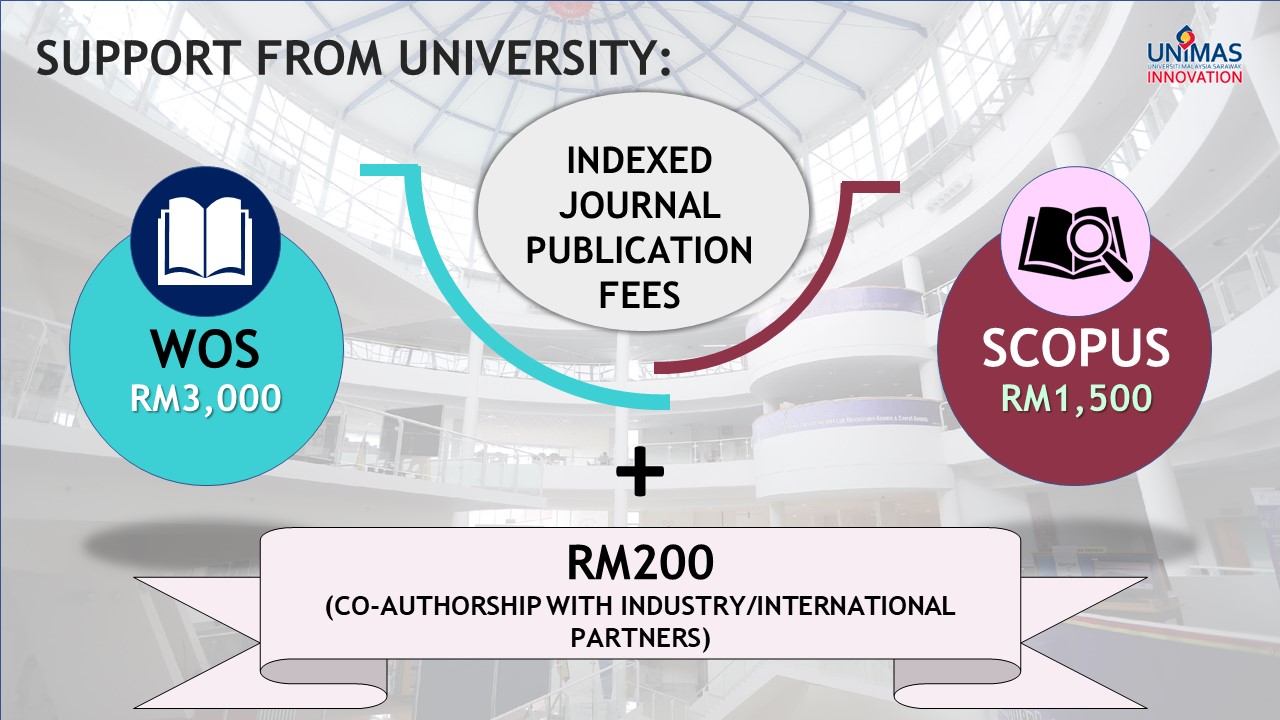 Kindly take note of the salient points of the Publication Support Fee Fund, which are set forth below:  
It is limited to publications in Web of Science (WOS) and SCOPUS-indexed published from year 2021 onward;  

Papers published in the following indices only - Social Sciences Citation Index (SSCI) and Science Citation Index (SCI);  

Maximum publication fee is RM3,000 (WOS) and RM1,500 (SCOPUS), while publications that include industry/international partners as co-authors, can apply for an additional RM200;  

Priorities are for academics who are non-Principal Investigators (without research grants);  

For academics who are Principal Investigators, consideration is given to publications that are not related to an ongoing (active) research grant;  

There is no limit of the frequency of applications submitted by an academic as long as the academic fulfilled the above criteria;  

Subjected to the availability of funds at the time the UNIMAS Innovation receives the application.  

Acknowledgement of Universiti Malaysia Sarawak in the paper published. 
Checking Journal Authenticity