EXPLORE
UNIMAS INNOVATION TECHNOLOGY HUB
Activities and Collaboration
UNIMAS Innovation Technology Hub aspires to be a one-stop centre for educational and industrial collaboration.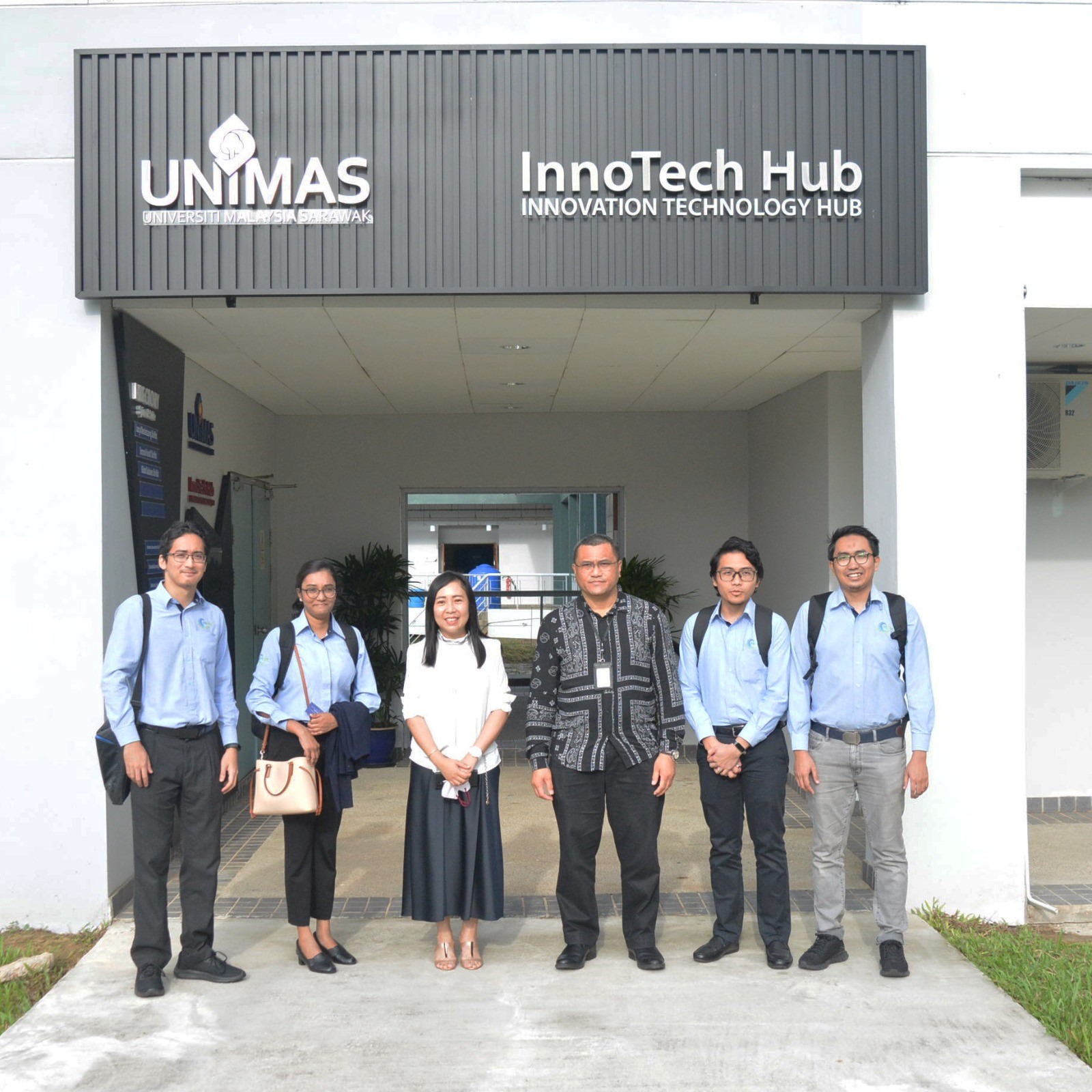 University Visit for Green Technology & Innovation Program Discussion
We were pleased to host a visit from industry partners from Malaysian Green Technology and Climate Change Corporation (MGTC) on 23rd February 2023. 
In line with their initiative for Green Innovation Acceleration program, the discussion was held at the UNIMAS Innovation Technology Hub. We showcased various green technologies and outputs which we think would mutually benefit MGTC and UNIMAS.
We look forward to working closely towards commercialisation and research funding.
In attendance of the meeting were Prof Dr Wang Yin Chai, Prof Dr Mohd Azlan Jayasilan, Prof Dr Indraneil Das, Prof. Dr Shanti, AP Dr Norhuzaimin, and several researchers from IBEC and FENG.
Thank you to all researchers and research assistants present.
The Launching of UNIMAS Innovation Technology Hub
Universiti Malaysia Sarawak (UNIMAS), launched the UNIMAS Innovation Technology Hub (UNIMAS InnoTech Hub), in conjuction with Research Open Day 2022. The UNIMAS InnoTech Hub and Research Open Day 2022 was officiated by YB Dato Sri Dr Sim Kui Hian, Deputy Premier of Sarawak and the Minister for Public Health, Housing & Local Government Sarawak on 18 October 2022. 

During the event, YB Dato Sri Dr Sim Kui Hian witnessed an exchange of memorandum of understanding between UNIMAS and UKISS Technology, a Web3 security firm that developed the revolutionary UKISS Hugware wallet, as part of plans to accelerate academic research and industrial collaborations.

The five-year partnership between UNIMAS' Faculty of Computer Science and Information Technology and UKISS Technology aims to enhance research and development, education, and capabilities in the field of blockchain, decentralised protocols, digital assets, NFTs, and the metaverse. Both parties will collaborate in the areas of research, academia, human resource, as well as software and hardware development.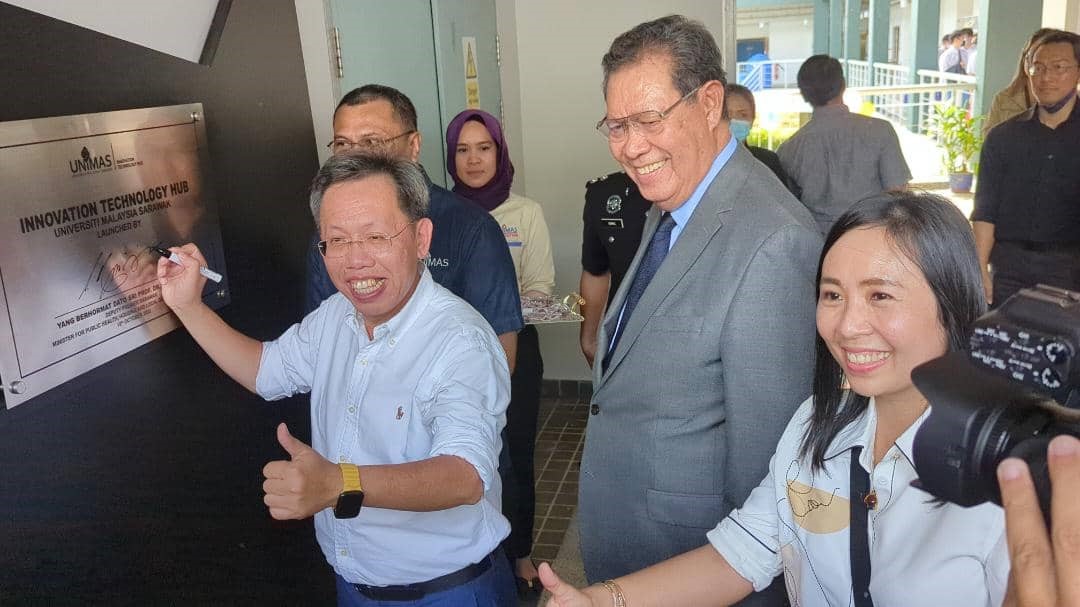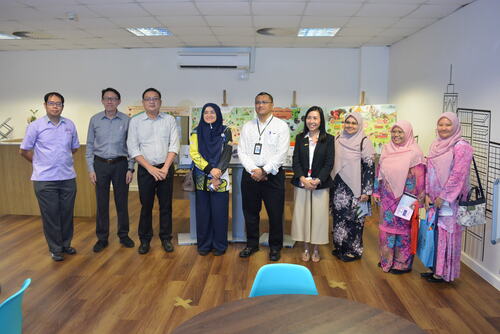 UPSI Sustainable Development Goals (SDG) Benchmark Visit to UNIMAS
The Deputy Vice Chancellor (Research & Innovation) of Universiti Pendidikan Sultan Idris, YBhg Prof Dr Suriani binti Abu Bakar, and her team of delegates visited our DVC (R&I) to strengthen research and innovation collaborations. The delegates were brought to the UNIMAS InnoTech Hub where they can have a first-hand look at UNIMAS research outputs and commercialisation achievements. In the Spin-Off Suite, the three Spin-Off companies of UNIMAS, namely Lauryn Manufacturing Sdn Bhd, Semarak Kreatif Sdn Bhd, and UGlobal Solutions, displayed an array of products, ranging from "Keto Apong Coffee" to "Tourism AR and VR".

A briefing by UNIMAS DVC (R&I) was also held in the industrial attachment room. The briefing was conducted to discuss in brief the current positioning of UNIMAS Research and Innovation efforts and its future strategic direction. The knowledge sharing and exchange of UPSI and UNIMAS will be beneficial for future research collaborations.
UTeM Visit to UNIMAS Innovation Technology Hub
Delegates from Universiti Teknologi Melaka Malaysia (UTeM) visited the Innovation Technology Hub on 6 August 2022, as part of the visit to UNIMAS. The delegates, including Vice-chancellor, YBhg Prof Ts. Dr. Massila Kamalrudin, and 50 others viewed the showcase of various commercialised products and research outputs.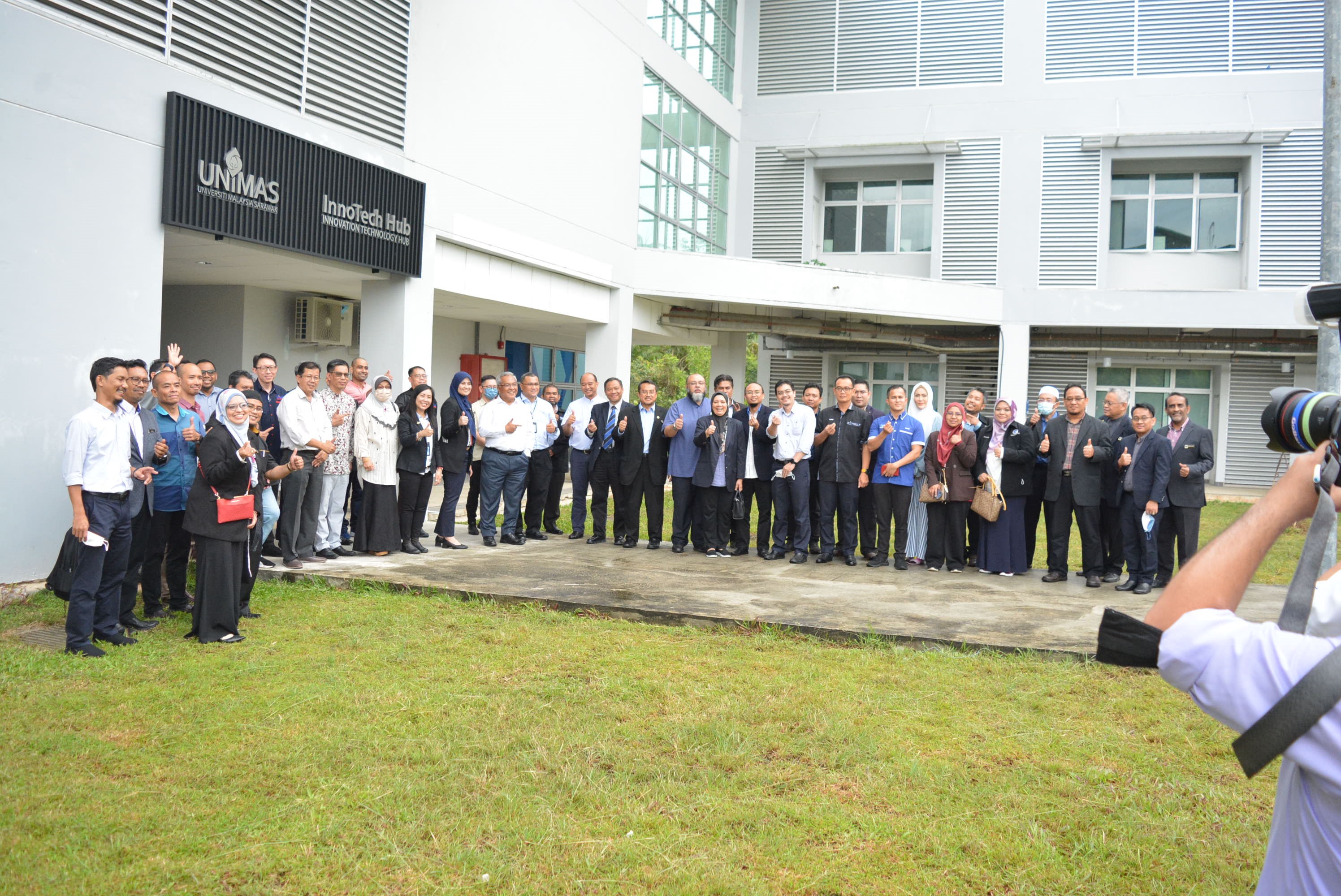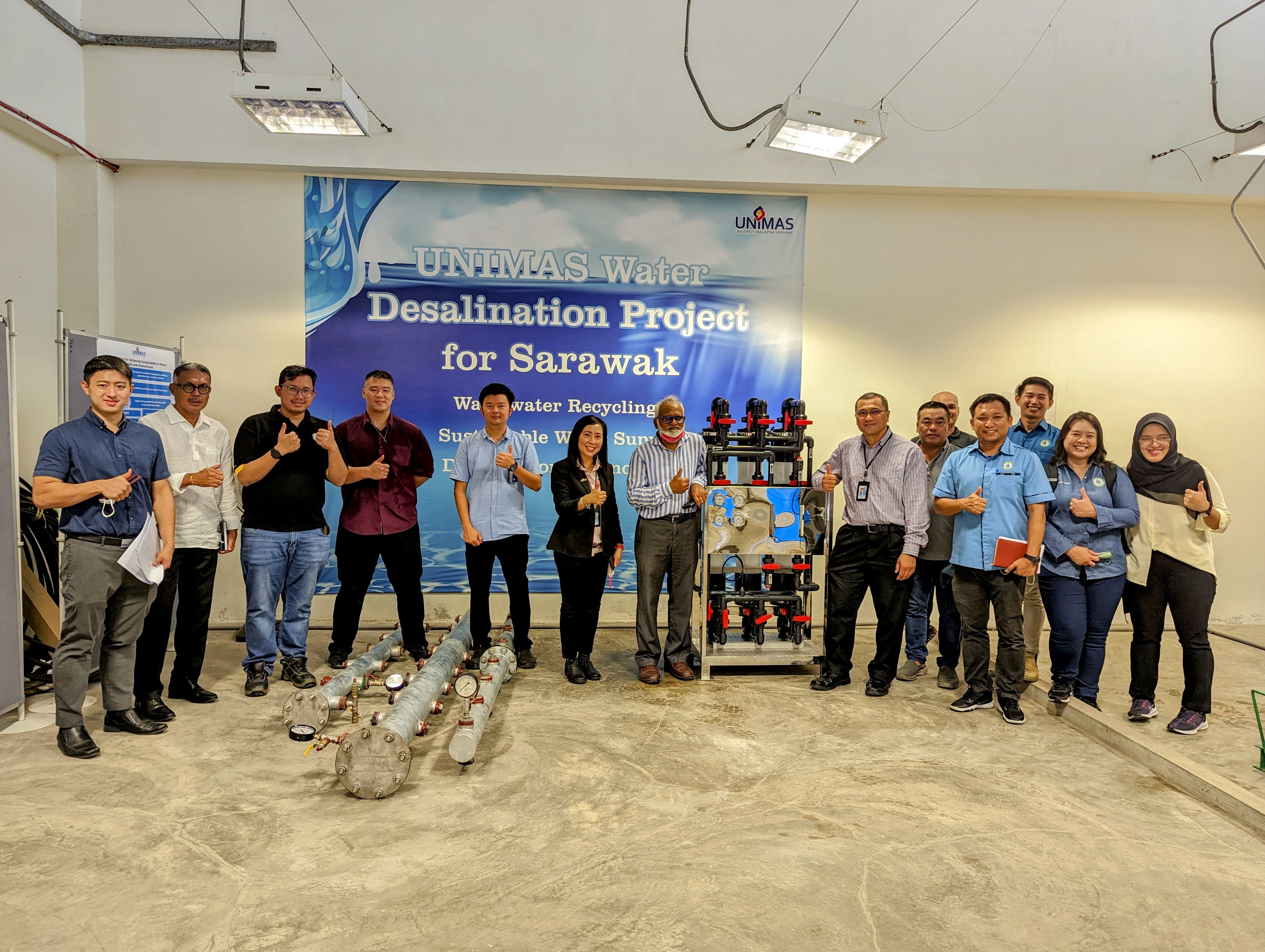 JBALB Factory Acceptance Testing
The Innovation Technology Hub welcomed delegates from JBALB on 12 August 2022 for the factory acceptance test for the water filtration system and membrane system. Our researcher from the Faculty of Engineering, Prof Shahidul, briefed the visitors on the research project.